Hello WAVES community!
My name is Loudee and I work for MyConstant as the Senior Business Development. We would like to introduce MyConstant with WAVES community and WAVES core team. You might know that we list WAVES in our market and bring huge value to WAVES owners.
In early 2019 , MyConstant released our first lending version.
During 2020 , we launched a mobile app, integrated over 30 different crypto coins, and matched the first $60M.
In 2021 , we launched our debit card, crypto swap, added more crypto coins, issued MCT token, reached 150,000 users, and matched $150M.
See our roadmap with exciting features we are launching in 2022 .
Product Description
Crypto-backed Loans is a multi-collateral credit line for cryptocurrency holders. Instead of selling your cryptocurrencies to get the cash you need, you can borrow against them without losing the potential uplift in value.
You might want to finance new crypto trades, borrow cash for emergencies like car repairs, or simply pay for vacations or other luxuries. Whatever the reason for the loan, Crypto-backed Loans is a fast, easy way to unlock the value of your crypto without selling up.
We don't do credit checks or paperwork (except the required Know Your Customer process) and funds arrive in minutes. Our multi-collateral model means you can leverage the value of your entire portfolio and repay using any of our supported cryptocurrencies.
You can even withdraw your loan in another cryptocurrency, with the best rates sourced from multiple markets. Trusted third parties convert your loan into cryptocurrency for free, and unlike exchanges, there are no trading fees.
Approximately 30% of collateral is stored on partner exchanges for fast liquidation in the event of a default. The remaining 70% is stored in a password-protected web wallet hosted on a dedicated server (to which only senior staff members have access) until you repay. After which, it's returned to your crypto balance and you can withdraw to a wallet of choice.
Key Benefits of MyConstant marketplace for WAVES
Borrow any amount with your WAVES (min $50, no maximum).
Use WAVES to payback loans.
Loans received instantly.
Interest from just 6% APR.
Flexible terms of 1-6 months.
Borrow against WAVES and other 70+ cryptocurrencies.
Collateral securely stored until you repay.
Choose to receive your loan in WAVES at the best prices.
Free USD withdrawals for US citizen.
Repay in fiat or supported cryptocurrencies.
Multi-collateral credit line for easier repayment and top-ups.
Auto top-up to avoid liquidation.
We hope to be in Partnership ecosystem with WAVES and WAVES community along with co-marketing activities together in the upcoming events.
Our Past Collaborators: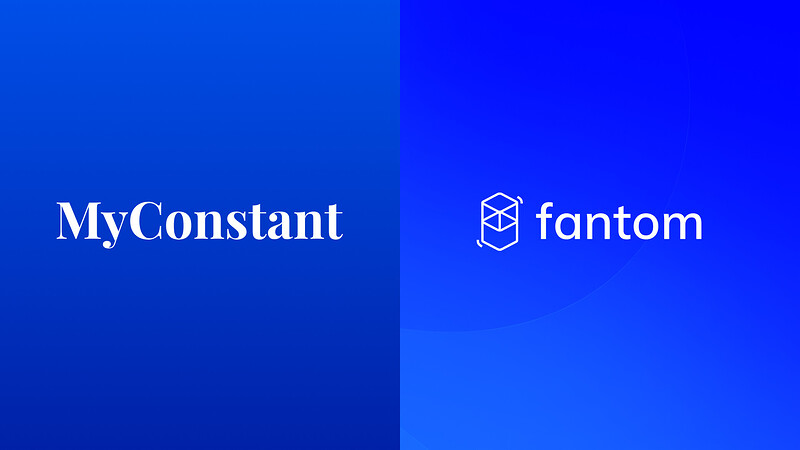 Love to receive your questions. I would be happy to answer them. MyConstant is looking forward to working with WAVES and the WAVES community.